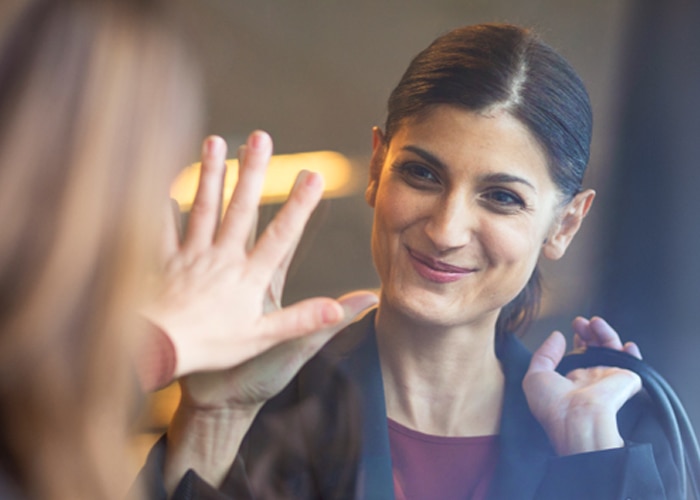 Tork PaperCircle is a key factor in our quest to reduce our carbon footprint
By implementing Tork PaperCircle®, Commerzbank in Germany has taken a big step towards their goal of becoming carbon footprint neutral. In 2016 Commerzbank started a pilot project at one office – recycling 12 tons per year. After one year of the program, the service is now implemented at 17 Commerzbank offices and the amount of recycled hand towels has increased to 72 tons per year.
"We are proud to be part of this project and to be the first German company that implemented this service. Over all one can say that it is amazing and we have taken a big step towards becoming carbon footprint neutral, which is one of Commerzbank´s key targets" says Specialist Facility Manager Dirk Middelmann.
Commerzbank is a leading German banking and financial services company based in Frankfurt with an ambitious plan to become more sustainable. One of their prioritized measures is to reduce the carbon footprint from their operations. In 2017, Commerzbank took the action to look for solutions that could help to reduce the carbon footprint of their offices. This is when they decided to implement Tork PaperCircle®, a one of a kind recycling service for paper hand towels.
Starting up the pilot, Tork provided communication material to make Commerzbank's office employees aware of the service and how it works. The communication also meant to ensure that the paper hand towels are sorted correctly, since that is vital in order to reach the purity needed to recycle paper hand towels. "During the pilot phase, Tork helped us with different communication materials which we developed in several meetings to the simple stickers we brought to the walls. After implementing in the first two buildings, we saw that a minimum of communication is enough to change the processes", says Dirk Middelmann.
The support from the Tork PaperCircle team made the implementation simple and the processes were changed with a minimal effort, according to Dirk Middelmann.
"Thanks to the communication in our intranet we received a lot of positive feedback from our colleagues for the new service after three month of active collecting the paper towels. After our first correspondences via e-mail and posts and after placing additional bins into the washrooms we reached nearly 99 % clean paper towels in these special waste bins", says Dirk Middelmann.
Now, the visitors and employees of Commerzbank use the washrooms as usual, but throw their paper hand towel in a separate bin after drying their hands. Cleaners empty the bins and keep the hand towels separate on the trolley. A recycling partner collects the paper hand towels and brings them to the local Essity mill, where they are recycled into new tissue products. In this way, Tork PaperCircle together with Commerzbank can deliver reduced carbon footprint by at least 40%* and reduce both waste and negative environmental impact.
"At the end of the pilot we changed 72 tons of household waste to recycling paper. In cooperation with our key-deliverers, and in particular with the company Essity, we have developed a solution which reduced our carbon footprint with at least 40%*", says Dirk Middelmann.
"By recycling we can lower our carbon footprint, and the buildings involved generate about 20%1 less waste. Tork PaperCircle establishes us as a recycling pioneer among German companies", Dirk Middelmann concludes.