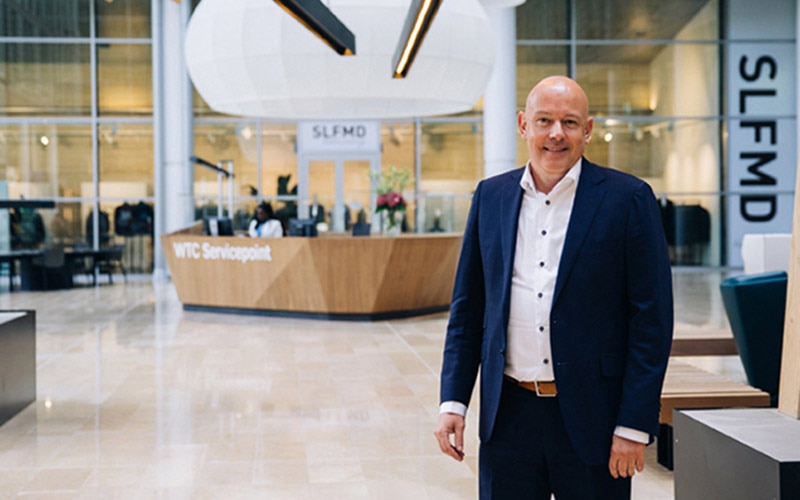 Tork Vision Cleaning* marks new era in cleaning
Thanks to the facility management solution for data-driven cleaning, the time it takes to clean washrooms in World Trade Center Amsterdam (WTC) is reduced by 27%, while availability of towels and toilet paper has shot up to nearly 100%. As a result, the number of complaints has dropped to an absolute minimum.
Around 350 companies are based at WTC Amsterdam, an office complex with more than 1,345,000 sq ft of workspace. The WTC's nine towers accommodate 5000 to 6000 workers each business day. This means that WTC Amsterdam is the largest collection of office buildings in the Netherlands.
Improved cleaning quality and low costs
After a successful test with Tork Vision Cleaning* in one of the towers, D&B The Facility Group and WTC Amsterdam started using the facility management software in the entire complex at the beginning of 2018. Edo den Hertog, Chief Operating Officer for D&B: "Competition is strong in the cleaning industry. There's a lot of discussion about costs, but at the end of the day, a client like WTC Amsterdam wants the best of the best. The facilities have to be top notch to keep the tenants happy. That's why we're always looking for opportunities to bring innovation to customers. "Tork Vision Cleaning* enables us to improve quality while keeping costs low, which is a very unique combination in the cleaning industry."
Real-time data saves time
Connected devices throughout the whole building complex collect data on refill levels and visitor numbers. Sander Borggreve, Facility Manager at WTC Amsterdam: "The use of the different areas and floors varies. With real-time information, cleaners don't need to spend time going back and forth to check every area. This way we save time, and therefore money."
A new way of working
Elmer Engel, Business Line Manager for D&B: "This new, smart way of working is a significant change for cleaners. Thanks to the real-time information combined with quality assessments done in the software, we know exactly where and when cleaning is needed."
"New technological innovations like Tork Vision Cleaning* enable us to improve our services. By saving time on unnecessary cleaning rounds and dispenser checks, we can devote more of our attention to providing high-quality service. The personal touch will always be there", says Edo Den Hertog. Sander Borggreve concludes: "We're at the beginning of a new standard in cleaning. This is a good start. I look forward to what the future will bring to our industry."
*Tork Vision Cleaning was previously known as Tork EasyCube®