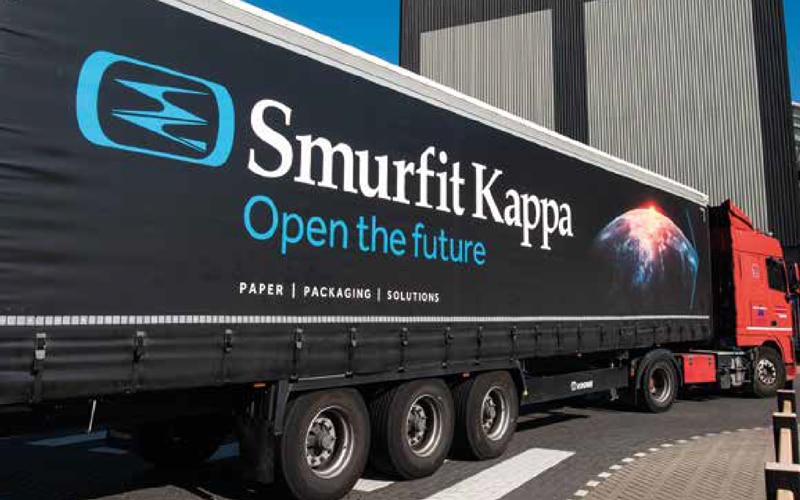 Committed to productivity and employee well-being
Increased washroom capacity creates a better experience, increases hygiene standards, and eliminates bottlenecks to improve employee flow. It also shows commitment to employee care which results in more motivated employees and raised productivity. Smurfit Kappa, leading providers of paper-based packaging in the world, tried out Tork PeakServe to see if it could meet the needs of 100 employees working in three shifts. Read what the team has to say after trying this game changer in towel dispensing.
Tork PeakServe® has cut refill time in half for Smurfit Kappa
Smurfit Kappa are one of the leading providers of paper-based packaging in the world, with operations in 21 European countries and 12 countries in the Americas. In order to run the cleaning process as efficiently as possible at their Wetherby site Smurfit Kappa (Inspirepac) agreed to a trial of various Tork products, including Tork PeakServe® and Tork Coreless Mid-size Toilet Roll System.
The dispensers being used at Smurfit Kappa were creating additional work for the cleaning staff as they were constantly checking the washrooms. With over 100 staff working at the site across 3 shifts, the cleaners would find paper and cardboard cores strewn on the floors and need to top up the dispensers regularly. It was clear that they needed to find a dispenser solution that would work across the whole site and would suit the needs of the cleaning team and their working hours.
After a review of the site Tork recommended Smurfit Kappa change to Tork PeakServe Continuous Hand Towel system and Tork Coreless Mid-size Toilet Paper system.
Tork PeakServe can hold 250% more towels than a standard hand towel system, improving washroom flow. This results in less time spent in the washroom, meaning more time for staff to be on the factory floor. The compressed refills are fast to fill and can be topped up at any time, are easy to store and transport, enabling staff to focus on cleaning, not refilling. With the patented Continuous™ hand towel system, taking a towel is always smooth and easy.
Tork Coreless Mid-size Toilet Roll system was recommended as it reduces waste, has less packaging and less time is spent refilling dispensers. There are no cores to dispose of or wrappings to discard. The paper is tightly wound to make rolls more compact, with rolls lasting up to 5 times longer than conventional toilet roll products. This results in more paper, more productivity and a more sustainable product.
By choosing Tork Coreless Mid-size Toilet Roll system Smurfit Kappa are helping to meet their sustainability targets while also freeing up time for cleaners to carry out more value-added tasks. Cleaners now only need to check the washrooms every couple of days rather than 2 or 3 times a day.